Jesus said, "Let the little children come to me..."
REGISTRATION OPEN FOR UPCOMING 2022-2023 SCHOOL YEAR PROGRAM FOR BOTH HUFFMAN AND CROSBY CAMPUSES!!!!!

Our Summer Session is back! We will be offering two days a week (Tuesday and Thursday) at our Crosby Campus from 9:00 to 2:30 p.m. Start date will be June 14th and end date is July 14th. Price is $300 for all five weeks due by June 1st. Some of our classes are now filled. To register you need to email us at mdo@crosbychurch.com to see if we have any openings in your child's age group.
$50 Nonrefundable registration fee must be paid to hold spot.
Students must be 1 by June 1, 2022 to attend.



Our Fall/Spring 2022-2023 School year program will begin August 22nd and end May 25th. Times are 9:00 am to 2:30 pm. We will be offering the choice of 2 days a week (Monday and Wednesday) or 3 days a week at our Crosby Campus (Monday, Wednesday, and Friday) and 2 days a week at our Huffman campus (Tuesday and Thursdays.) We do follow the Crosby ISD and Huffman ISD calendar on breaks such as holiday breaks and Spring break etc., the school calendars will be posted below once the schools share those with the public. Days off are already figured into the tuition. We take the total amount and divide it over 9 months. You pay around $26.50 per day. Some months will have more days than others, but it all equals out. First payment is due August 1. If starting in August, you will not have to pay in December. Then you will pay January thru May. If you start later in August, then you will need to make the December payment.

$205 per month - 2 days
$195 per month - 2 days PreK 3 & 4 potty trained students
$275 per month- 3 days
$410 per month - 4 days (between both campuses)
$480 per month- 5 days (between both campuses)
*Pre K 3 and Pre 4 students need to be potty trained and will have a $10 discount. If child is not yet potty trained they will be placed in a transitional class until they are.

10 % discount total amount if more than one child enrolled
15% discount on total amount if more than one child enrolled and an attending member of Crosby Church
10% military discount available

We take children 1 to 5 years of age. They must have turned 1 by September 1, 2022 to be able to attend the fall session.



Enroll online now for 2022-2023 school year!
Spots are filling up fast so click the bar above to register for fall ! If you are interested in summer, many classes are now filled so email us at mdo@crosbychurch.com to make sure we have an opening in your child's age level. If you fill one out for summer you do not have to fill it out again for fall. Just click you are registering for both. Thank you!

*The additional forms needed to finish registration is listed below. Just print off and bring with you to Open House or it can be scanned and sent to MDO@crosbychurch.com
Summer Crosby Campus Open House will be Thursday, June 9th. 4:00-5:30 p.m.
Crosby Open House will be Monday, August 15 from 5:00 p.m. to 7:00 p.m.
Huffman Open House will be Tuesday, August 16 from 6:00 p.m. to 7:00 p.m.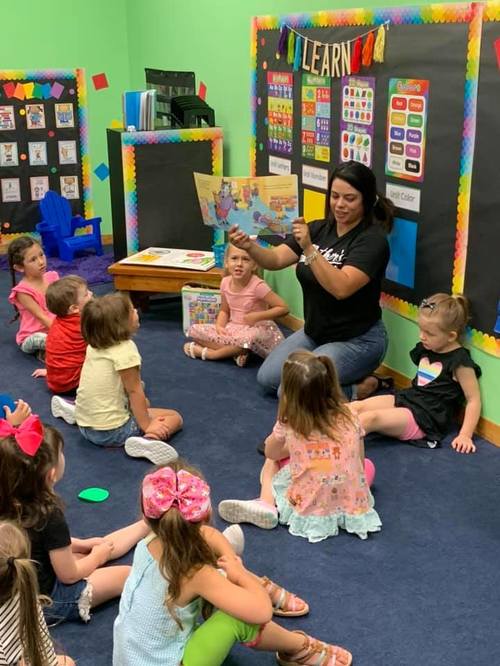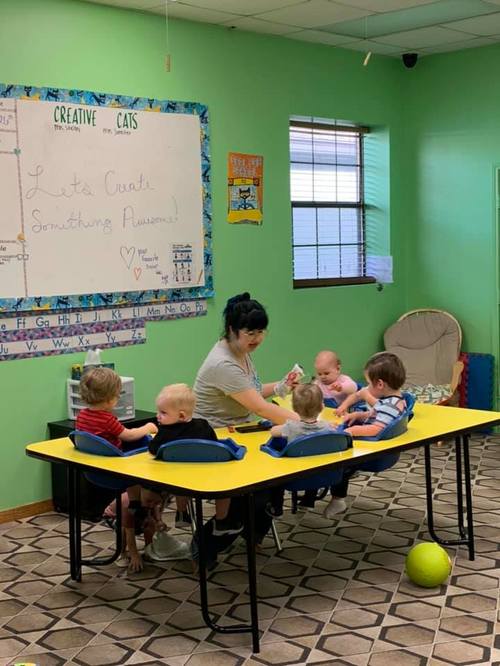 Click the icon below to follow us on Facebook
If you have any further questions or inquiries, contact our assistant director, Danielle Walter at MDO@crosbychurch.com